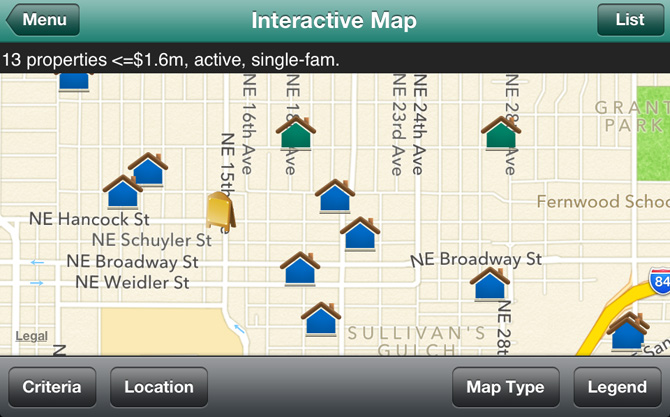 Resources: Best Real Estate Apps
My iPhone is like an extension of my body at this point, and I know I'm not alone in this — so why shouldn't you use your smartphone to help with your home search? Here are my favorite apps to streamline the process of buying or selling a house.
John L. Scott Mobile
Yes, we all have our favorite way to scan for new listings and see what's out there. I like the John L. Scott app, and here's why: It looks great on iPhone and iPad (I'm a Mac girl, so not sure about the Android options), it always has accurate and up-to-date information on current listings, and it has a built-in feature that shows you which homes on the map are being held open this weekend. This means it's an especially effective tool on the weekend when you're driving around scoping out some open houses. The open houses have a little yellow icon that looks like an open house.
Zillow Mortgages
I use this app more than almost any other one on my phone these days. It's a great resource for calculating the affordability of a home for you, based on down payment, mortgage insurance, homeowner's insurance and property taxes. It calculates these all for you in a couple of different formats so you can figure out what you can afford or what you should be saving for.
Houzz
For me, the process of buying a home is about finding the right one, but it's also about how I'm going to remodel, fix up and decorate the new digs. If you're looking for some serious eye candy for inspiration in your home search, this is the app. It has about a million photos of great renovation projects, stylish homes and decorating ideas. Go nuts.
Evernote
I sometimes call this app "my brain," because it's where I keep myself organized. I highly recommend it in the process of a home search because you can remember what you've seen and take it with you, as well as accessing it from your desktop. Take a photo of a home while you're touring it, dictate a voice note as you walk through it or use the Evernote web clipper to snag all the listing details and save it for later.