Real Estate 101:
How do I buy and sell at the same time?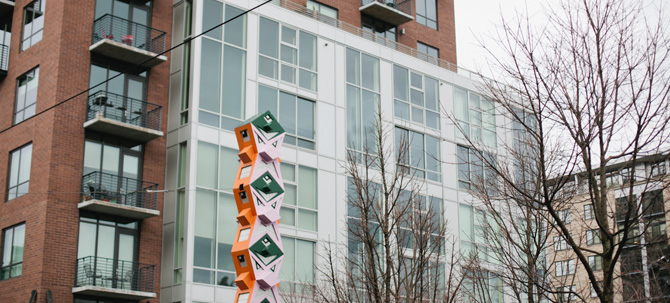 This is the biggest conundrum my clients are facing today — in a real estate market this tight (low inventory, homes selling within hours), what do you do if you're trying to sell your home and then buy another one?
I have multiple clients who are too nervous to get their houses on the market because they know their house will sell quickly, and that there's no guarantee the right new house will come on the market in the same time frame (and if it does, what if there are other offers and they don't get it?)
It's definitely a tough situation to be in, but here are my tips for making the move as smooth as possible.
Be creative with terms.
In the current Portland market, it seems that sellers have all the leverage. Well, remember you're a seller too! You can utilize some of that leverage by getting creative with the terms of your contract. For instance, you can make a deal subject to you finding a suitable property. You also have the option of asking for a longer period before closing or to ask for a rent-back agreement, where you essentially rent your house back after you've sold it to the new owners. Usually, in a financed transaction, a rent-back agreement is limited to 60 days, but in either case this strategy could buy you some extra time to find your new place.
Remember your goals.
In situations like these, it can be helpful to remember with some perspective what your goals are. Sometimes, in order to make a transition like this work, you may end up paying slightly more for the right new house, just to make the timing work. But chances are, you're making a little more on your home too. By keeping your eye on the prize and trying to be zen about the details along the way, you can make it work (and I have seen it work lots of times, even in this market!)
Have a backup plan.
If all else fails, you may need a backup plan. Where is your family going to live for 1-6 months while you transition to a new place? Can you crash with family, stay in a long-term hotel or rent an apartment? I've even heard of people taking a sabbatical during this period and getting out of town while they have no place to live. It sounds a little nuts (especially if you're moving little people, pets etc.) but it can help get you to the goal!
It's a crazy market, I know! If you have questions about simultaneous selling/buying or any other real estate questions, please reach out so I can help you find the answers!