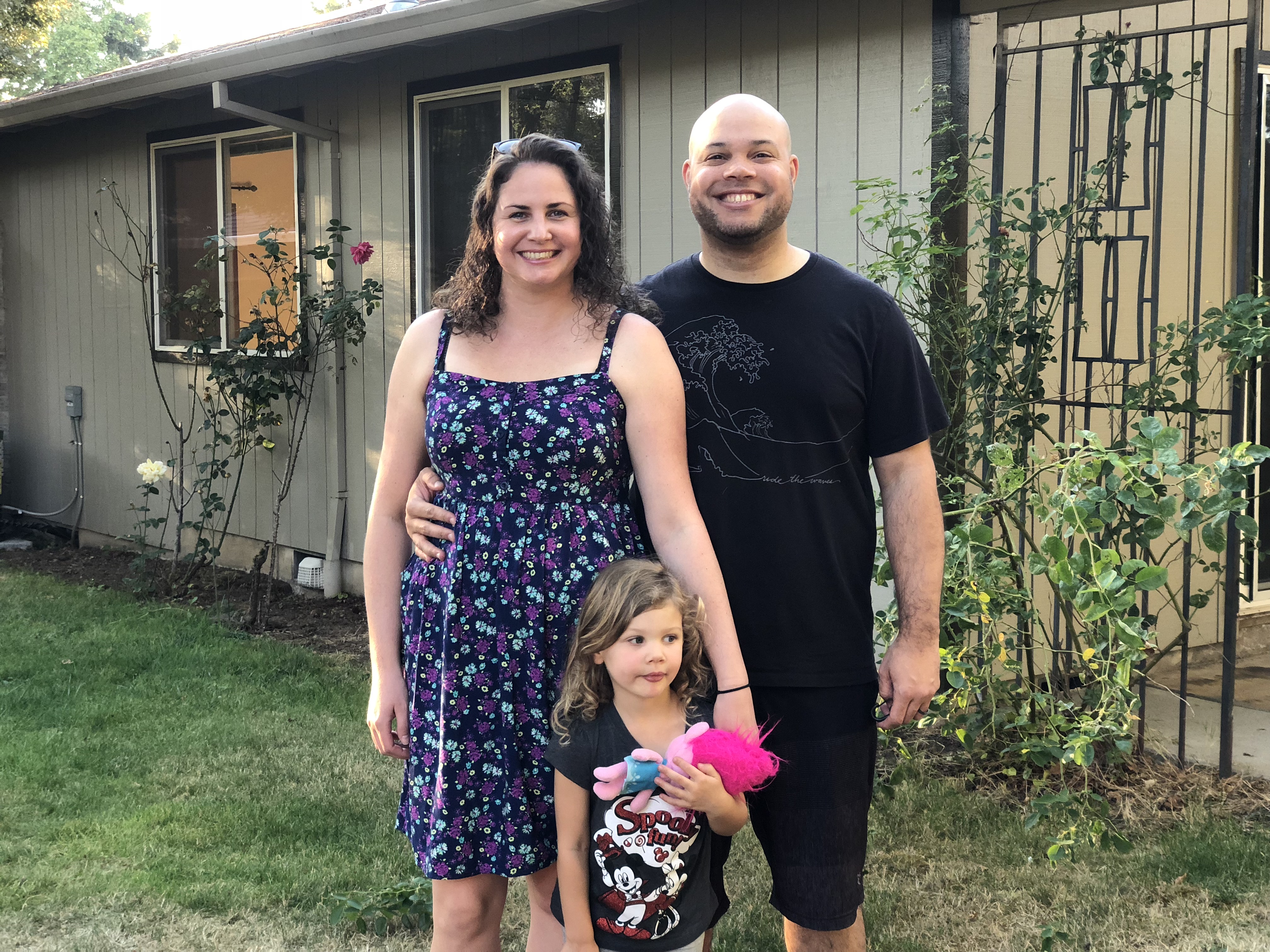 "Our family was new to Oregon and first time home buyers. We were very fortunate to have connected with Sara. We saw over 30 houses and Sara was there with us the entire way! She was always available to answer questions and concerns. She helped us find the perfect home! Even after the sale had closed, she helped to facilitate the transitions of ownership of the house for our rent back to the seller. She is knowledgeable, patient, considerate, and very genuine person. The was no one else I rather work with again if I ever bought another house!! Thank you Sara!"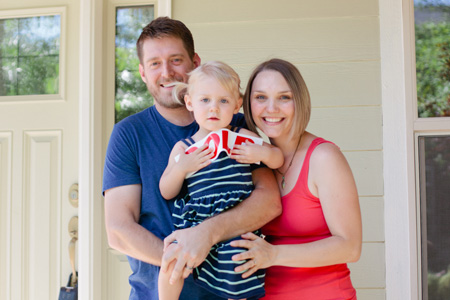 "So you're looking for a real estate agent, right?  Well, you can go ahead and stop that search right here.  You will not find a better one out there than Sara Gray.  Sara was there for us every step of the way as we navigated the challenge of selling our first home and buying a new home in a very competitive market. Whether it was answering an anxious text at 10 p.m. or providing timely updates through every step of the process, Sara was an excellent communicator and never left us wanting for more information.  She was knowledgeable about current market conditions, steadfast in her pursuit of answers when we were dealing with a challenging closing situation, and always looking out for our best interests.
Besides being awesome at her job, she was simply a pleasure to be around.  I was honestly a little bit sad when we found our new home because I enjoyed having her as a house hunting partner!  Go ahead, make the call.  You won't regret it.  I am confident that she gives each and every one of her clients the same care and attention we received.  Working with Sara will be the best part of your home buying or selling process."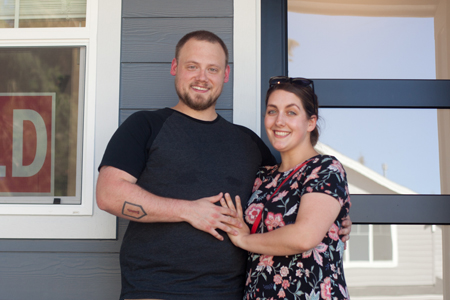 "We are so lucky to have been able to work with Sara. We have three family friends who had worked with her before us and when we started looking for a realtor, they all recommended her. Sara took the time to get to know our family and exactly what we were looking for. Over the course of a few months, we were out-bid on a few houses we really liked but Sara was always a beacon of optimism, reassurance, and positivity. In the end, she helped us secure our dream house that is perfect for our family.
We cannot recommend Sara enough. She is kind, smart, very knowledgeable, and easy to get a hold of. We texted and emailed her a lot and she always responded in just a few minutes, even in the evenings. She made the daunting home-buying process so much easier and actually kind of fun. If you're looking for a realtor that will guide you step-by-step through the entire process, look no further. Thank you so much, Sara! We couldn't be happier!"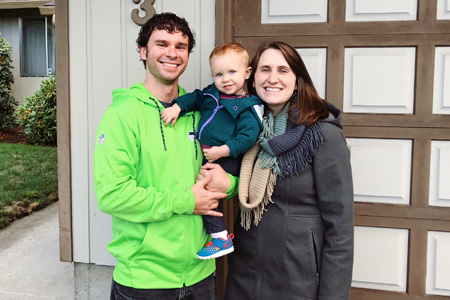 "We truly feel so lucky to have had Sara help us in our journey to purchasing our first home. Our road was long, and sometimes disappointing as we lost out on several offers before we finally found "the one." Sara was encouraging and supportive throughout the entire process. Sara knows what she is taking about when she takes you through the houses, and her expertise in this area was something we appreciated most about working with her. She was honest about the good houses (and the bad!) and helped guide us in making good decisions about the houses we made offers on. When we finally found "the one" and our offer was accepted she continued to be a source of information and guidance as we were working through the remodeling of the house.
We will recommend Sara to anyone (and everyone we know!) who needs an agent. She is super responsive via phone and email and really goes the extra mile for her clients. And bonus, she is a really sweet, funny and kind person!"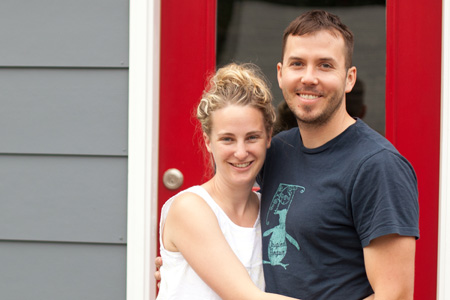 "Sara is a rock star broker.  We are consistently amazed at her ability to turn a home purchase into an easy, low stress, and understandable process.
As real estate investors, we are high maintenance clients and we've asked a lot of Sara over the past few years. She has been responsive and knowledgeable at every turn and some of our best deals are directly attributable to having Sara on our team.
Recently, late at night we found a short sale listing online that we were interested in viewing. We sent Sara an email at 11pm (she emailed us right back) and by lunch time the next day Sara had shown us the property, submitted an offer on our behalf, and prepared a full market analysis on the neighborhood. That's the kind of client focused service you can expect from her. She knows her stuff, she does what she says she'll do and she does it quickly.
In a real estate market like this, you need an agent like Sara if you have any hope of being competitive."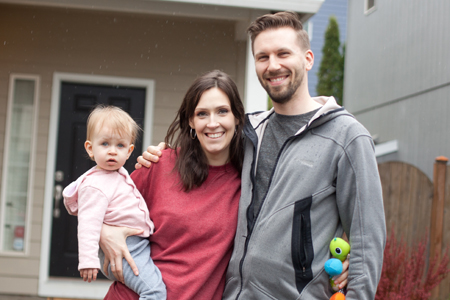 "Sara was an excellent realtor that we cannot recommend enough! As first-time home buyers, we really had no idea what we were doing. Sara helped us navigate through the rigors of applying for a loan, looking at houses, drafting a winning offer letter, and stayed at our side through signing the final documents. We received useful tips along the way, and she connected us with a great mortgage broker who helped ensure everything went smoothly.
We really appreciated Sara's honesty and genuine desire to help us find a good home. When we went to look at houses, she noticed things that could potentially become issues. Water stains, old roof, funky layouts that would affect resale value, you name it. It was apparent she didn't want us to just settle on any available home.  We also admired her flexibility to accommodating our schedules.
When our home purchase went sideways during the inspection period, she helped keep us well-informed of the situation, worked with our mortgage broker, and turned a potential loss into a win. Ultimately, we found a great home in the area we were looking for and we feel so fortunate that Sara helped make our dream of homeownership a reality."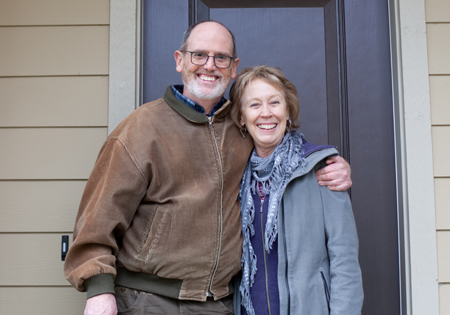 "As down-sizing baby-boomers we enlisted Sara's help to find the perfect townhouse and then to help us sell our family home of 28 years.  We accomplished both tasks (buying and selling) in just a few short months!  We highly recommend Sara for anyone looking to buy or sell; she was the consummate professional:  organized and knowledgeable, always on time to our meetings, and wise in knowing when to offer counsel.  More than that, she was a pleasure to work with.  When we had our final meeting with her it was difficult to accept that we wouldn't be working with her anymore!"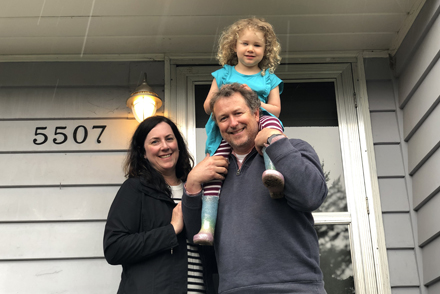 "Sara was a complete pleasure to work with – professional, personable and highly communicative. She has an innate sense about real estate in the Portland market. Sara's familiarity and inside knowledge of the neighborhoods we were looking in was incredibly helpful. As first-time home buyers, she made the process seamless and easy!"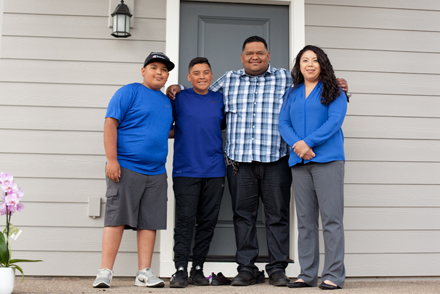 "Rookie first time homebuyers with no knowledge, no experience and major doubts. Sara was recommend to us by my sister. We decided to give her a call one afternoon; Sara met with us that same evening not in her office but at a new construction site out in Yamhill County to show us around. She made us feel like a priority, our first visit was very unconventional but so worth it.
Again, as first time homebuyers, we were unsure and felt incline to explore the market a bit more after our first round of tours. Sara was incredibly generous with her time and showed us around. She is very knowledgeable, personable, honest, and endlessly patient. Once my husband and I decided on our FIRST HOME there was no going back, she made us feel very comfortable and most importantly stress-free every step of the way. She even made some recommendations for home inspectors, sewer and radon testing. I am so glad we went with all her recommendations.
The purchase of a home is a big one and for our family of four it had been a dream in the making for years. NEVER did we think it would be this easy and wonder why we waited this long. Destiny led us to her; she is forever welcome in our family and we cannot thank her enough for making what seemed impossible possible. June 6th (our closing date) is forever a day we will remember. Thank you Sara for coordinating everything and allowing two sisters and their families to share such a special day together.
Our hearts are full of joy and wish you nothing but the best, with more success and a fruitful career. Best realtor agent EVER!"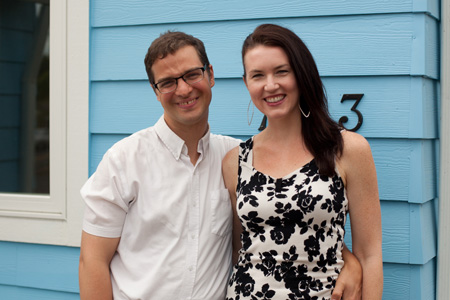 "Sara Gray has a remarkable ability to remain calm and cool and at the same time, emit warmth and personality. This combination, along with her extreme organizational skills and know-how, were perfect for us as we approached finding and buying our first home. We were extremely well taken care of, and that is because Sara was on our team."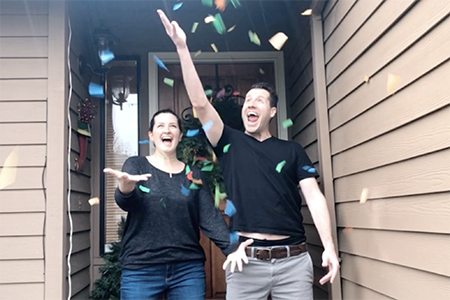 "I really enjoyed working with Sara Gray on our home search. She took a lot of stress and headache out of the process for us. She was unbelievably prompt, knowledgeable, professional, on time, courteous and incredibly responsive. I wouldn't hesitate to work with Sara again or recommend her to anyone."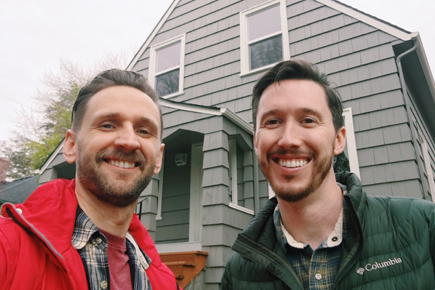 "As first-time out-of-state homebuyers, we knew that this whole process had the potential to be very tricky. Knowing that, we wanted a realtor that would be flexible with our schedule and willing to go and look at places for us while we were out of town.
We could not have chosen a better realtor to help us through that process. Sara walked us through every step and made it feel easy. Considering that we weren't even sure what we were looking for, Sara helped us navigate the Portland market by showing us a variety of places (both in-person and on FaceTime) and was very accommodating with our schedule.
Buying a home is a stressful process, but Sara made sure to make it feel fun and easy, even in the less-fun moments.
I know that sometime in the future we'll buy another house, and there is no doubt that we'll be working with Sara again!"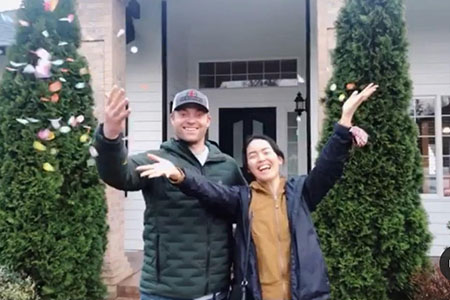 "We are so grateful to have worked with Sara to purchase our home. We were looking for a multigenerational home with acreage and a large workshop outside of Portland. With Sara's help, we purchased a beautiful property in Newberg.
Working with Sara was so enjoyable! Her calm presence, suggestions and advice was greatly appreciated. She is an awesome communicator, very organized and just a lovely person. We know multiple people who have worked with Sara and all had wonderful things to say!"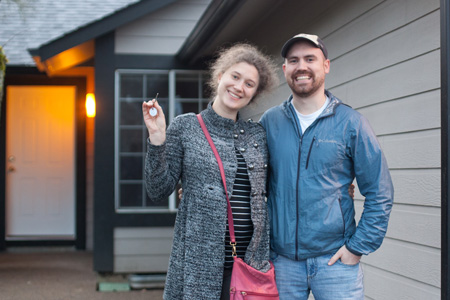 "As first time homebuyers, my husband and I spent a lot of time researching the process and interviewing agents and lenders. Within minutes of meeting her, we knew Sara was our buyer's agent. From our first discussion we could tell that she genuinely cares about finding the right home and the right fit for her clients. We were struck by her honesty, professionalism and sweet-nature in comparison to the shark-ish agents we had met before her. That's not to say she isn't a fighter – we quickly learned that Sara can really swing a bat for her clients in an unfriendly seller's market.
I honestly believe we would not have found the home and location we wanted if not for having made the choice to work with Sara. With our first baby on the way, and after months of looking at slim pickings and engaging in bidding wars, we were feeling resigned. Then, one day, the stars aligned. There truly is no other way to describe it. Through Sara's networking we were shown a fixer upper, not yet on the market, in the heart of the town we wanted. We were able to make an offer before it was posted and completely avoid the bidding war that would've happened. The seller accepted. The sign never hit the ground. Our minds are still blown."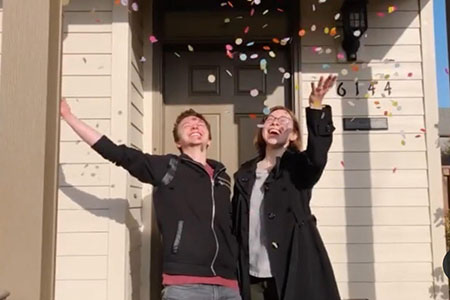 "Sara Gray is a powerhouse and we would not want anyone else in our corner for a competitive housing market. As first time homebuyers facing a fierce seller's market, we were very fortunate to have such a competent and caring realtor guide us through the process. We looked at almost 100 houses before finding our home, and Sara was there for every single one, tireless and ready for anything. She let us set the pace, provided key insights for each house and neighborhood we viewed, and never pressured us to make an offer. Sara brought invaluable industry experience and knowledge to the table, and was always honest with us regarding any questions or concerns we had. Just as importantly, she was there for us on an emotional and human level, keeping us grounded through the journey.
When it came to the offer and closing process, Sara continued to bring her A-game. She found all the ways to make our bid competitive and stand out, so much that our offer won out even though it was not the highest bid. The closing process can be daunting in general, but ours looked to be even more so since we decided on a fast closing period. Sara made it a breeze, though, guiding us through each step, keeping us meticulously on track, and answering our questions at any hour of the day. She steered us straight through to getting our keys, and we cannot thank her enough for all of her hard work. We will definitely be giving Sara a call when it comes time to look for our next home, and highly recommend her for anyone who wants an enjoyable and successful home buying experience."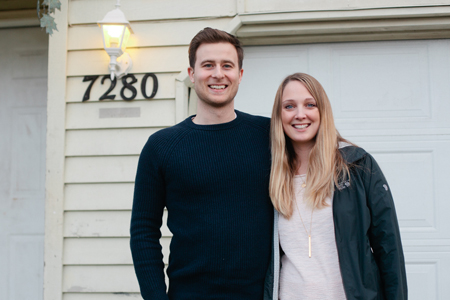 "Our experience working with Sara was wonderful! We really felt like she understood exactly what we were looking for in a home. She found us a dream home and acted quickly so our offer was accepted. She is very good and upfront about communicating and always kept us in the loop. We would recommend her to anyone as a real estate agent."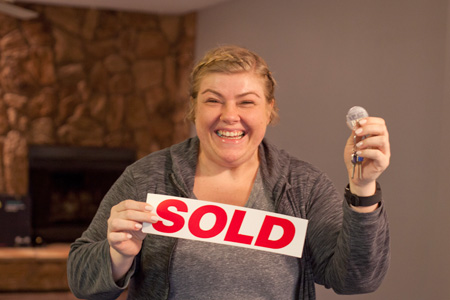 "I don't think I could ever thank Sara enough for finding me my first home.  I am newer to the Portland area and a first time buyer with a limited budget.  I had a short time frame to work with and had already been given the run around from another agent. A good friend of mine had recommended I reach out to Sara and I'm so grateful I did!  I had emailed to introduce myself and gave a small novel of what I was looking for- what I knew I wanted, what I hated, and what I was willing to budge on. Within 15 minutes she had replied back fully on board to help me find my first place.  Within 30 minutes she had already sent me a link to an RMLS listing page with a few condos to look over. We met the next morning to view one of those properties.
From day one Sara has been attentive to my questions and concerns (no matter how big or small), understanding of my frustrations, and always a great voice of reason when things did not go as I had anticipated.  Sara always kept me informed of the processes and timelines of what to expect.  When the road got a little bumpy, Sara used her extensive knowledge to protect me and my interests. She was always respectful and professional with all parties involved, and always kept it real with me – which to me is amazing! I honestly don't think I could have gone through the process of buying my home with any other broker."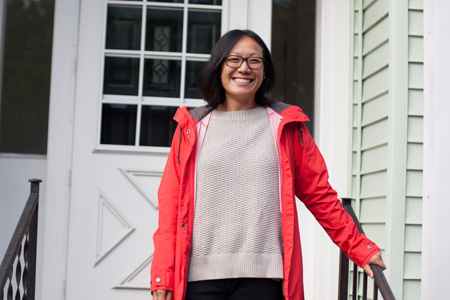 "I attended Sara's first time homebuyer course about a year before I actively started looking for a home, and had spent a good chunk of time in between passively looking—i.e., tracking the Portland housing market and becoming absolutely terrified about being able to find a home that I loved that was also within my budget. Once I was ready to take the plunge, I reached out to Sara, and she made home buying seem like a breeze. She's incredibly personable and fun to be around, while still always being extremely professional and diligent with all of the work involved. Sara always explained everything so I knew exactly what to expect, and I never felt overwhelmed or blind-sided. No question was ever too big, too small, or too silly.
More than just guiding me through the actual homebuying process, Sara was always a great voice of reason. In the (currently) crazy Portland housing market where it can become so easy to get caught up in trying to outbid everyone else, and you're unsure about what you can or can't ask for, or what you should or shouldn't do, she dug up as much information as possible to help inform my decisions, and helped me think through anything I was unsure about, while keeping me grounded in what I had told her from the beginning about what I was looking for and what my priorities were.
My biggest fear going into homeownership was that I would wake up one day and have an overwhelming sense of buyers' remorse, and working with Sara put all of those fears at ease. I feel so lucky to have worked with her to find a house that I love, and that I get to call my home now, and would recommend her to anyone searching for a home in a heartbeat!"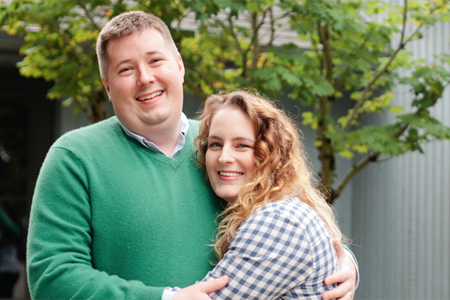 "We are so thrilled that we had Sara to help us through the process of buying our first home. She did an amazing job for us from start to finish. We had always been anxious about finding the right realtor, but as soon as we met Sara we knew we could trust her. She's so genuine in addition to being extremely knowledgeable.
She not only helped us find listings to check out, took us all over town to look at houses (and bought us Slurpees on a particularly hot, smoggy day), and walked us through every step of the offer, negotiation, inspection, and signing processes, but was also available for every single one of our anxious texts and phone calls, day, night, or weekend. She gave us excellent recommendations for mortgage loan officers, home inspectors, even movers, all of whom were excellent.
Buying your first time can be a stressful experience to say the least, but Sara made it feel how it should: like a celebration. Thank you, Sara!"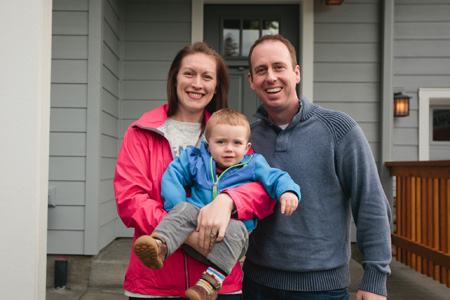 "When we decided to buy a home, friends of ours referred us to Sara and working with her was such a great experience! She is knowledgeable, passionate about real estate, and an awesome person!
At the start of our buying journey we were outbid on the first home we were IN LOVE with. It was so disappointing. However, Sara was there to hold our hands and brush the dirt off. She got us back out there to look at more properties and truly found us our dream home!
Throughout the whole process Sara was always accessible (we texted and emailed her A LOT!), so helpful in teaching and guiding us, and she moves fast (which is so important in such a lightening speed market)! She also has an amazing list of preferred partners she likes to work with, who made the process so easy and great.
Knowing us, we'll likely move again in a few years and Sara will absolutely be the realtor we call!"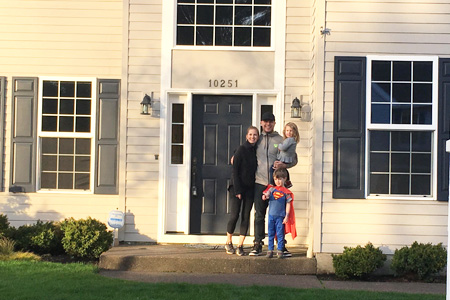 "Sara is like the Mary Poppins of realtors. She swoops in with a spoonful of sugar and gets the job done. That was pretty much exactly what happened in our experience. We were outgrowing our house, but with two young children, the thought of selling and buying a new house seemed impossible. Scarier than stepping on legos in the middle of the night. We reached out to her to ask her advice, and in one evening, she was able to take the mystery (and overwhelm) out of the selling/buying process. She was even able to show us multiple options of how it would be possible for our family. From there, our Redfin apps glowed day and night, and Sara was always at the ready to show us new listings as they popped up. When we were ready to make an offer, she guided us through those elusive waters, and advocated for us behind the scenes. She project managed all the moving pieces, and was always on top of the details. On selling our old house, she helped our house be at it's very best, and reach it's highest market potential.
In both transactions, we felt like we had an expert and advocate at the helm. One whose main goal was to help our family into the right home — all while making the process as easy as possible for us. We feel so fortunate to have Sara as our realtor (although she did such a good job, we may not need her for many years to come)."
"Sara helped us buy our first home! From our initial meeting to walking us through the paperwork, she was awesome. She took the time to understand what we wanted out of a home, and educated us what to look for and how to interpret value."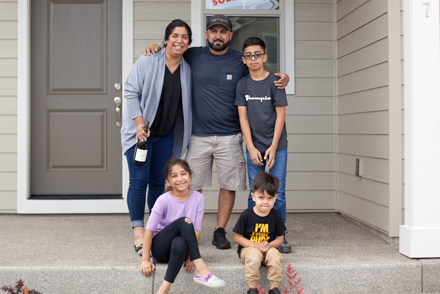 "As first- time home buyers my husband and I did a bunch of research before making the decision of purchasing a home. We talked to a bunch of brokers, but none of them made us feel comfortable. One broker even beginning talking about a second mortgage on our first encounter.
At this point feeling frustrated we made the decision to process our loan with our personal bank who then recommended us to Sara Gray. This has been the best recommendation of our life. We immediately emailed Sara and explained our situation to her and she quickly reached out in timely fashion. On our very first meeting, Sara explained each step to us with details and was clear about her knowledge of the current real estate market. My husband and I left from that first encounter feeling super confident and happy to have found the perfect match. At this point we had no more doubts.
From that moment on, Sara was available to answer all of our silly questions, no matter what time of the day. Sara is an excellent communicator and a friendly person to be around. Working with Sara has been amazing. I immediately recommended Sara to my little sister. Sara was able to work magic and arranged for my sister's family and mine to get our keys on the same day. You won't regret calling Sara. Call her now."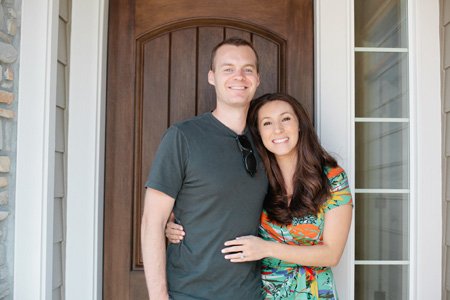 "There's truly not enough space or time to say all the great things we have to say about Sara. She helped my husband and I buy our first home last summer and continues to be an amazing source of information and guidance even now – over a year later.
We were in the unique situation of living abroad when we first started our home search, but that did not deter Sara! She went above and beyond going to tour homes without us even in the country, sending us videos and photos and giving us detailed information on how each walk through went. We were truly impressed with her dedication!
You can rely on Sara to be responsive, honest, meticulous, knowledgeable and best of all sweet and fun to be around. She took the time to walk us carefully through the entire home buying process, answering any and all questions with patience and genuine care. When things got sticky with some of the agreed upon repairs on our new home, she was stern yet tactful with the sellers to get us what we were promised on the timeline we were promised. We had such a great experience working with Sara she has earned us as customers for life – whether she likes it or not! We couldn't recommend her enough!"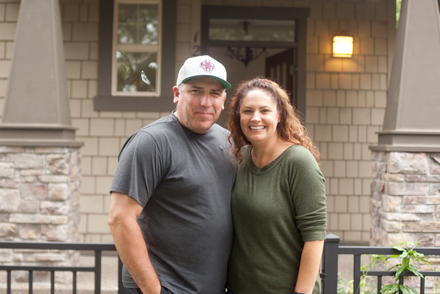 "We had the good pleasure of working with Sara for the purchase of our home in Wilsonville. Her approach and friendly demeanor were exactly what we were looking for. Her follow through and sense of urgency was on full display during our process. We were fortunate to have a very easy transaction with little distractions or issues.
We can most definitely speak to her diligence and flexibility. Our offers and counters were during a busy holiday weekend. Rather impressively, that issue didn't get in the way of Sara or the result we were hoping to achieve.
We plan to recommend her to friends, family and anyone else that might need a real estate professional. It would be beneficial to take the time to have a conversation with her and review her experience and background. I expect you'll see what we did and be able to get the confidence that you are well represented."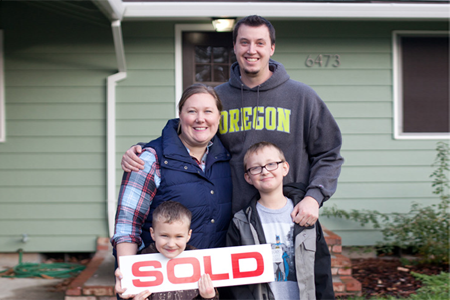 "As first time home-buyers, we came in without any firsthand experience and didn't really know what to expect from the home-buying process at all. We started by attending one of Sara's seminars, which gave a great rundown of the overall buying process and what to expect along the way. This class got us excited to begin our house-hunt, and definitely helped us feel a bit more in control. We knew the steps and the process from the class, and had Sara's expertise and unwavering support along the way. Throughout the process, Sara was such a great ally. From helping craft offers to coordinating timelines to showing us houses all over the area in a very timely manner, Sara did an amazing job of setting expectations and making the process fun!  Always so positive and knowledgeable, Sara made buying our home a great experience, we can't imagine going through all these steps without her.
Even after an offer fell through, Sara was there with fresh-baked cookies and encouragement. We always trusted her advice and appreciated her candidness and approach. We'll absolutely be working with Sara again when the time comes and will continue to recommend her to anyone looking to purchase or sell a home."