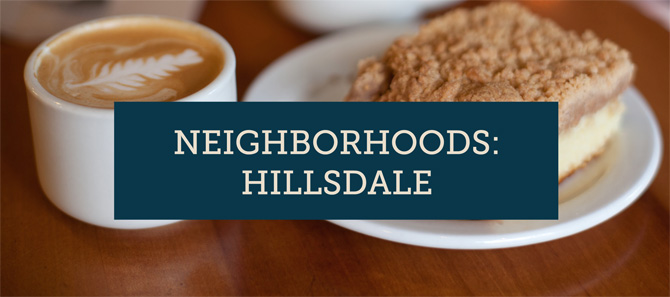 Portland Neighborhoods: Hillsdale
Portland has 95 officially-recognized neighborhoods that span the city. Each neighborhood has a volunteer-based neighborhood association that serves as a liaison between neighborhood residents and city government. The cool part about this system is that it allows each neighborhood to have a distinct personality and a community feeling, even when you're in the middle of a larger city.
I'll be bringing you a series here on the blog that introduces you to many different neighborhoods — a little about their personality, their perks and the spots to check out. Today, for the first neighborhood post, I'll be sharing a bit about my own neighborhood, Hillsdale, which is located in SW Portland.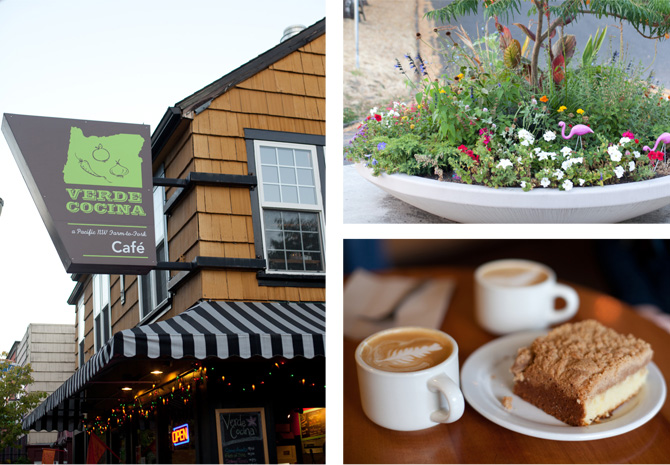 Verde Cocina, 6446 SW Capitol Hwy.
This Portland Farmer's Market favorite opened up their brick and mortar cafe in the heart of Hillsdale in November 2011, and in the year since, they've developed a loyal following. It's no surprise, because their vegetable-forward menu of farm-to-fork Mexican food is spot on. Eat in the cozy dining room or at the bar during the winter, but in the summer when they open up the patio, it's the best spot in the neighborhood to dine alfresco.
Baker & Spice, 6330 SW Capitol Hwy.
Some have argued that Baker & Spice is the best bakery in Portland, and I have to say I agree (I'm biased — the pies we served at our wedding in 2007 came from Baker & Spice). Their pastries are consistently wonderful, they make a hearty but healthy lunch and they always do it efficiently and with a smile, in a space that allows you to view the magic happening behind the counter. It can be hard to find a seat, but stick around — it's worth the wait to sit and enjoy one of Hillsdale's high points.
Hillsdale Farmers' Market, Mary Rieke Elementary Parking Lot (behind Wilson High School)
Sure, Portland is the city of Farmer's Markets, but I'm partial to the Hillsdale Sunday market for a few reasons. First, it's year-round, switching to every other week in the winter, which means local residents always have access to fresh produce from local farms. But one of the best reasons to love the Hillsdale market is because it's pretty aggressively curated — you find the best at this market, and all with a decidedly neighborhood-y vibe, with neighbors greeting each other as they walk from stall to stall. The market is open from 10-2 most Sundays (consult the Website for winter market dates).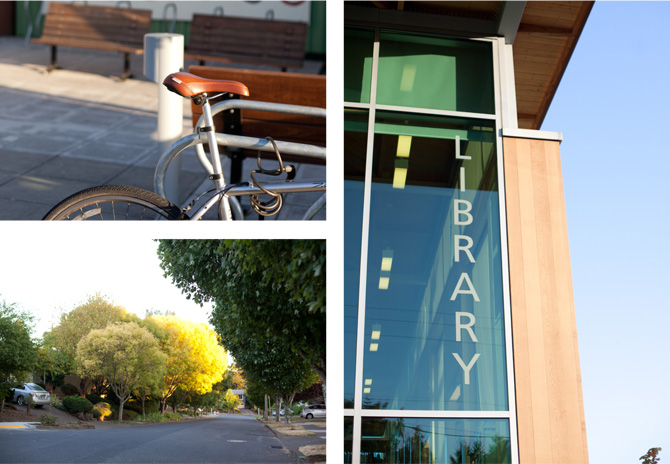 Rieke Elementary School
Rated an 8 out of 10 on Great Schools, this small neighborhood elementary school is known for its great parent involvement and approachable administration.
Robert Gray Middle School
There are only about 400 students at Robert Gray, and parents say the size means that students get more individualized attention from staff. The school is also known for its outstanding music program, with a number of bands and orchestras that students can participate in.
Wilson High School
With 1,342 students, this high school is rated "Outstanding" by the State of Oregon based on academic achievement and has received that honor for a number of years. It also has a Great Schools rating of 9/10. As with Rieke and Gray, Wilson has a high level of parental involvement and a large PTA.
Hillsdale is also located close to many well-respected local private schools: Portland Jewish Academy, Jesuit High School, St. Thomas More, St. John Fisher and Oregon Episcopal School.
Multnomah County Library
The Hillsdale branch of the library lives near the heart of the neighborhood, in a LEED-certified building built in 2004. While using this branch of the library, patrons have access to the complete catalog of the library system, which means the book they need is either on the premises or a quick transfer away. It's a light and airy place to read, study and enjoy all that the library has to offer.
This initiative has been working over the past few years to make improvements to the neighborhood. They also collect lots of demographic information about the neighborhood and their main goal is to improve and maintain the Hillsdale business district.

Average home sale price, Aug-Oct 2012: $349,325 
Home styles: Much of Hillsdale's residential areas were developed after World War II, which means a high prevalence of 1950s and 1960s ranch-style homes. With the surge of popularity of midcentury modern homes in recent years, many people have moved to the neighborhood to find this style of home. There are also more modern homes available, and a few condominiums throughout the neighborhood.
Interested in moving to Hillsdale? E-mail me and I'll send you some properties that might fit the bill.