Real Estate 101:
Finding a good lender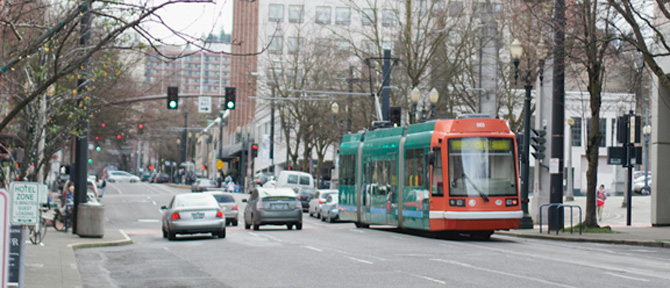 When I asked my Facebook friends what questions they had about the process of buying a home, Aaron responded: "Finding the best lender seems to be my biggest hindrance. Agents seem like they will give you recommendations, but it's hard to know if that's just because they get a kickback or some shady business (I don't trust people when it comes to money) or that really is the best rate on the market."
I think it's actually a pretty common fear when embarking on the process of buying a home, especially for the first time. How do we know whether lenders (or realtors, for that matter) have our best interest at heart? What are their motivations? Here are my thoughts on how to find a good lender who will take care of you.
Why your realtor will recommend a lender
I can't speak for other realtors, but when I recommend a lender to my clients, it's because I know they will be able to close the deal. The lender you use will have a lot of sway in terms of the smoothness of the loan application process. For instance, I recommend Bill Dolan of Guild Mortgage very frequently and the reason I continue to recommend him is because he's a great communicator and I've seen him go to bat for his clients time and time again.
I don't know about the legality of kickbacks from lenders to realtors, but it's not a common practice. More likely, many realtors and lenders have set up a system to refer business back and forth to one another, which is mutually beneficial to both but still keeps them on their toes and doing their best so they can keep that source of new deals going.
I'm a big fan of transparency, so I'd recommend asking directly when you're given an recommendation. Say, "Why do you recommend that I use this lender?" "What do you have to gain from me using him or her?" and "What's in it for you?"
If you're not getting a confident feeling about the recommended lender, try checking services like Yelp or Angie's List and reading reviews of mortgage professionals. Then you can see the good, the bad and the ugly and make the choice on your own.
About the rates
You'll notice that I didn't mention anything about the rates. I don't recommend specific lenders based on the rates they can get you, because overall, you're going to find pretty comparable rates across the board. Fees may differ between lenders, rates can vary between different types of loan programs (VA loans, FHA loans or conventional loans, for example, can have different available rates) but a lot of that is pretty standard.
Your rate can make a difference in the amount of interest you pay over the life of your loan, so you can certainly shop around — people switch lenders all the time due to fees and rates — but do make sure you go with someone you feel you can trust, so that your deal isn't jeopardized by their processes, lack of communication or surprises along the way.
Ultimately, it's your choice
Even though you might have a lender recommended to you, it's a consumer choice in the end and you should feel confident about the lender you're using. If you decide to go with a different lender than your realtor recommends, it shouldn't be a big deal. I always want my clients to feel comfortable working with people they feel they can trust to get the job done.
Once you've made a choice in lender, I like this advice about working with them, from the Doorsteps blog.
This is a Real Estate 101 post, covering basics about the way the real estate process works. Confused about something? E-mail me at [email protected] and your question might appear here as a future installment.