Making it Home: Adding personality and depth
Welcome back to my blog series, "Making it Home." I love seeing my clients turn their houses into homes, whether that's a massive remodel or decorating little corners to feel more like them. I'll be sharing some before and after photos and stories from my clients' houses. They're all inspiring to me, and I thought they might be inspiring to you, too!
This time, I'm excited to show you some photos from the home of my awesome clients Shauna and Trask. They bought their home in Hillsboro in late 2014. It is a cute ranch-style home that had been fully remodeled. That's usually great news, but it also meant white walls and bland finishes, and these people have way more personality than that. Shauna is a super creative person who designs handmade signs inspired by kids' quotes at Lemon Kissed. She had big ideas to add personality and life into the house for her family, including their two young boys.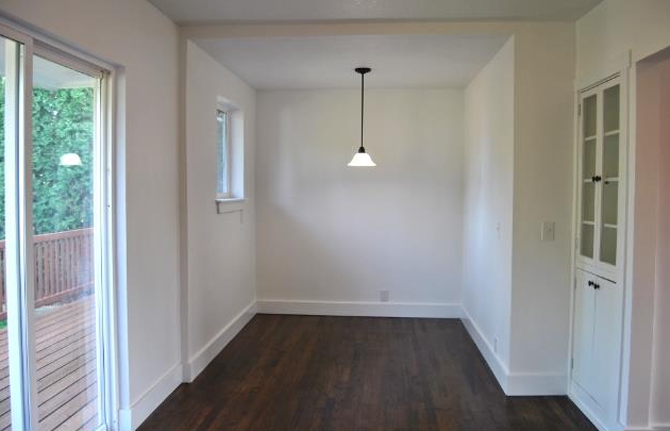 "Our plank wall project came out of boredom with a plain wall," Shauna said. "We use the nook as a work space, yet it is visible from the living room, kitchen and dining room, so we wanted something that was simple and pleasing to the eye."
They finished this project in just one day! "The planks are actually strips of plywood cut into 4″, 5″ and 6″ strips and then stained and painted a handful of colors."
They got the wood at Home Depot and used a variety of Minwax stains, plus Annie Sloan Chalk Paint in Pure White and gold paint. Jeni from B Designs Home Decor completed the wall and then built the desk to fit the exact measurements of the space.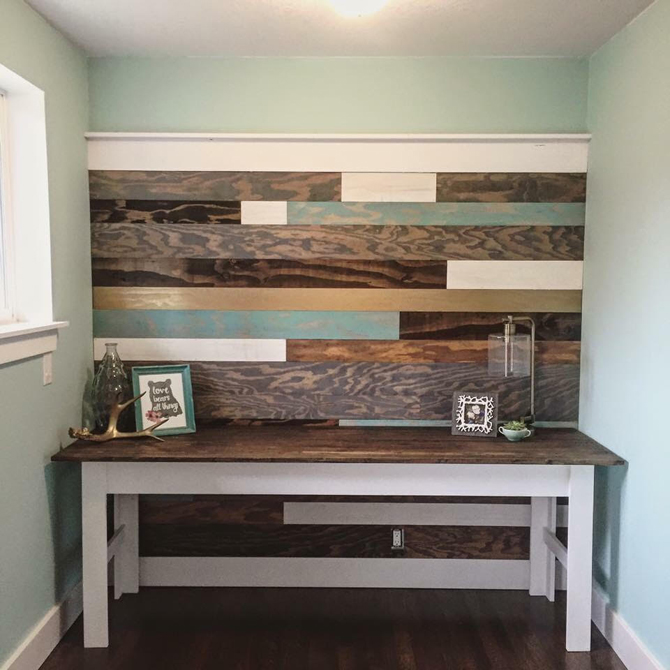 Shauna and Trask's home has a large family room off their main living space that has vaulted ceilings and is a great space to hang out — they took on three projects in that room that have made it into their favorite room in the house.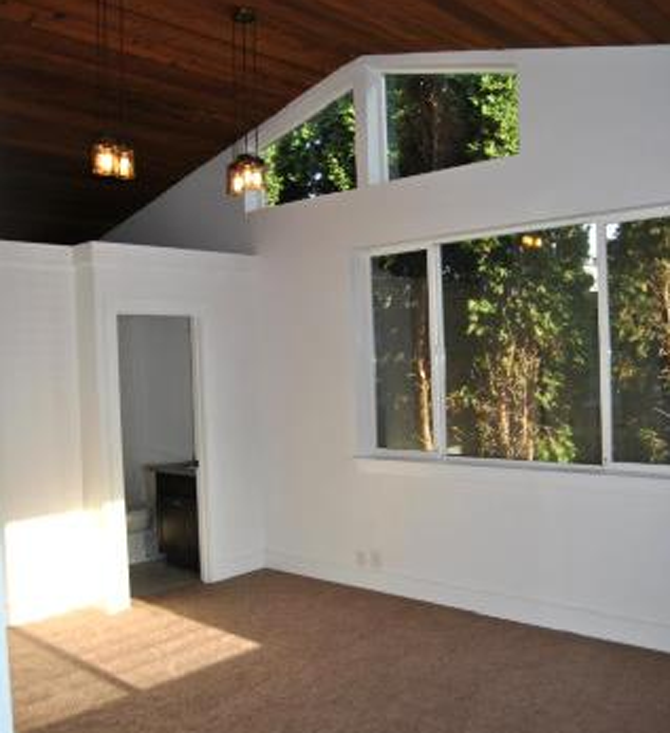 "Our first project for our family room was to turn the loft into storage," Shauna said. "Trask designed and built the barn door track and doors on his own. This space now effectively hides our holiday decor, clothes from different seasons, kids' artwork and so much more, without any eyesore."
They also painted the ceiling white, which made the room feel lighter, brighter and more open. Below, a progress shot from their painting project.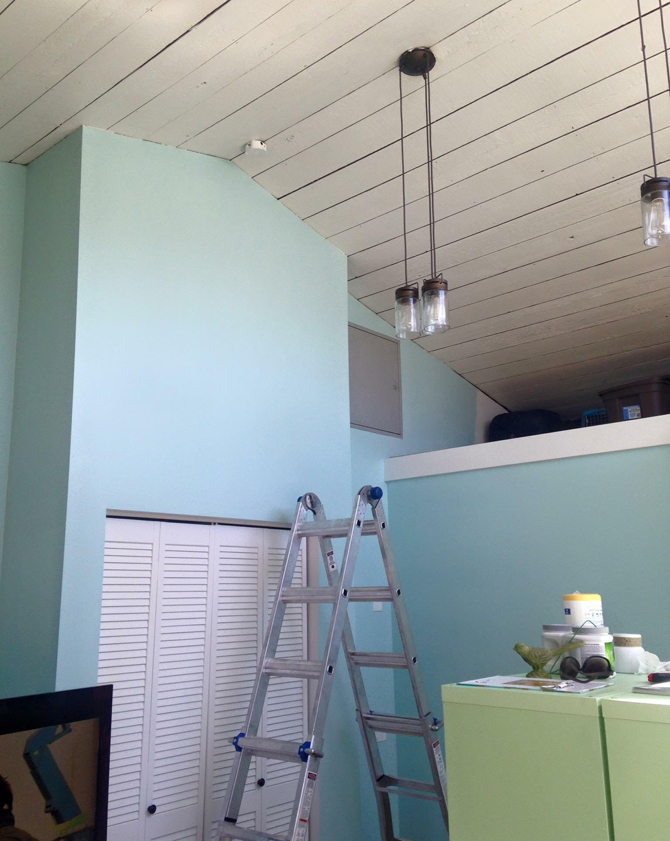 "Lastly, we had dead space on the wall under the barn doors. There was a small little nook and no piece of furniture we could find that would fit."
Again, their friend Jeni from B Designs stepped in and built this built-in unit. It adds storage to the room and utilizes as much storage as possible. "We are able to keep blankets, board games and books in the bottom, and save the top for decor that's easily changed out, along with shelves that can be moved up or down," she said.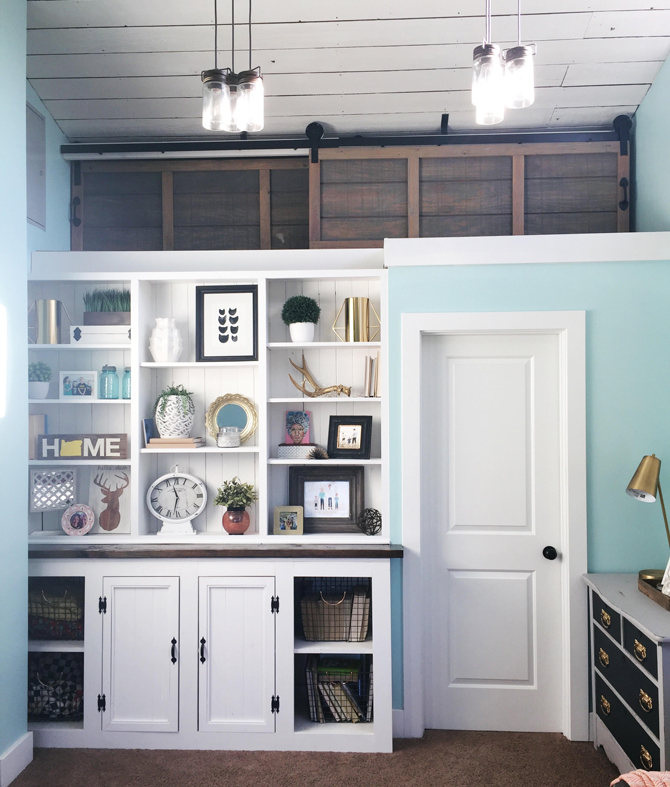 "This is our most favorite room and the room that we use the most. We never would have imagined how much the built-in would have changed and improved the entire room – and we are so happy that we have it."
Sources and Links: B Designs Home Decor | Home Depot | Minwax Stain | Annie Sloan Chalk Paint | Shauna's awesome handmade signs can be found at Lemon Kissed