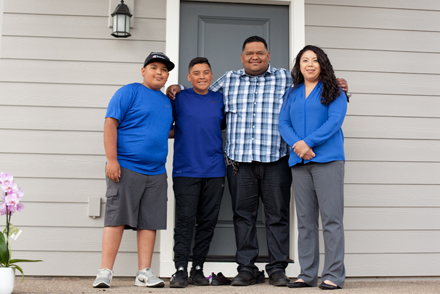 "Rookie first time homebuyers with no knowledge, no experience and major doubts. Sara was recommend to us by my sister. We decided to give her a call one afternoon; Sara met with us that same evening not in her office but at a new construction site out in Yamhill County to show us around. She made us feel like a priority, our first visit was very unconventional but so worth it.
Again, as first time homebuyers, we were unsure and felt incline to explore the market a bit more after our first round of tours. Sara was incredibly generous with her time and showed us around. She is very knowledgeable, personable, honest, and endlessly patient. Once my husband and I decided on our FIRST HOME there was no going back, she made us feel very comfortable and most importantly stress-free every step of the way. She even made some recommendations for home inspectors, sewer and radon testing. I am so glad we went with all her recommendations.
The purchase of a home is a big one and for our family of four it had been a dream in the making for years. NEVER did we think it would be this easy and wonder why we waited this long. Destiny led us to her; she is forever welcome in our family and we cannot thank her enough for making what seemed impossible possible. June 6th (our closing date) is forever a day we will remember. Thank you Sara for coordinating everything and allowing two sisters and their families to share such a special day together.
Our hearts are full of joy and wish you nothing but the best, with more success and a fruitful career. Best realtor agent EVER!"