Real Estate 101:
How do I stage my house to sell?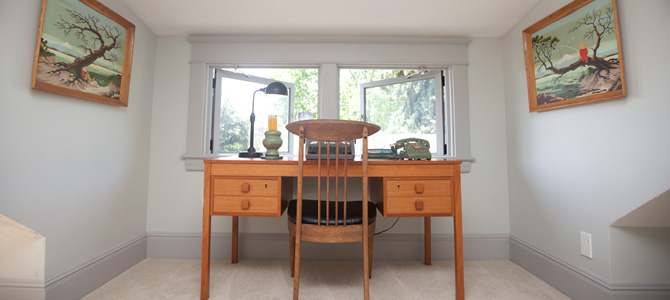 Maybe you're considering putting your house up for sale, but you've got loads of clutter sitting around and a list of projects a mile long. Is that just me? I didn't think so.
Staging your home is a good first step for maximizing first impressions among buyers and getting the max out of your home when you sell it. Here are my best tips for staging:
Declutter. Sounds simple, right? Get started by doing some major deep cleaning (in closets and on all surfaces that tend to collect stuff). If you have a lot of extra stuff, consider renting a storage unit for awhile to tuck it away, out of sight.
Depersonalize. When buyers walk into your home, you want them to imagine that they live there. It's hard to do that when your faces are all over the walls. I recommend removing all personal photographs, plus anything potentially polarizing (think: religious art or installations, sports memorabilia and anything political).
Consider scale. Maybe you love to host movie nights on your enormous sectional, but it spreads from one corner of your living room to the other. That might work for you, but when a buyer sees it, they could think the room is much smaller than it actually is. The scale of furniture can make a big difference in how a home shows to buyers. In some cases, I'll recommend renting furniture that fits the space a little better just for the period of showing the home.
Pay attention to detail. Your front porch light isn't securely fastened, you have a few scrapes in the paint from your children and the corner of the kitchen linoleum is peeling. I find that these small details can actually make a huge difference in terms of how buyers see your home. Touching up paint, tightening up screws and otherwise tending to the details can really help a house look its best, and foster confidence to a buyer that you take good care of your home. While I don't generally recommend remodeling in order to sell (studies show you almost never get all your money back), small projects can really help with resale.
Thinking about listing, or have further questions about staging your home? Feel free to give me a call at (503)927-3077 or e-mail me at [email protected].